DEMOKRATIE – vor allem!
IV. Internationale Plakatausstellung Leipzig 2018
Wir sind sehr erfreut über die unerwartet große Anzahl an Einsendungen aus vielen Ländern. Die Phase für das Einreichen von Plakaten zur IV. Plakatausstellung ist seit dem 15./16. Juni 2018 beendet. Weitere Informationen erhalten Sie in Kürze.
DEMOCRACY – above all!
IVth International Poster Exhibition Leipzig 2018
We are highly pleased about the unexpectedly large number of submissions from many countries. The phase for the submission of posters to the IV. Poster exhibition is ended since 15./16. June 2018. More information will be available shortly.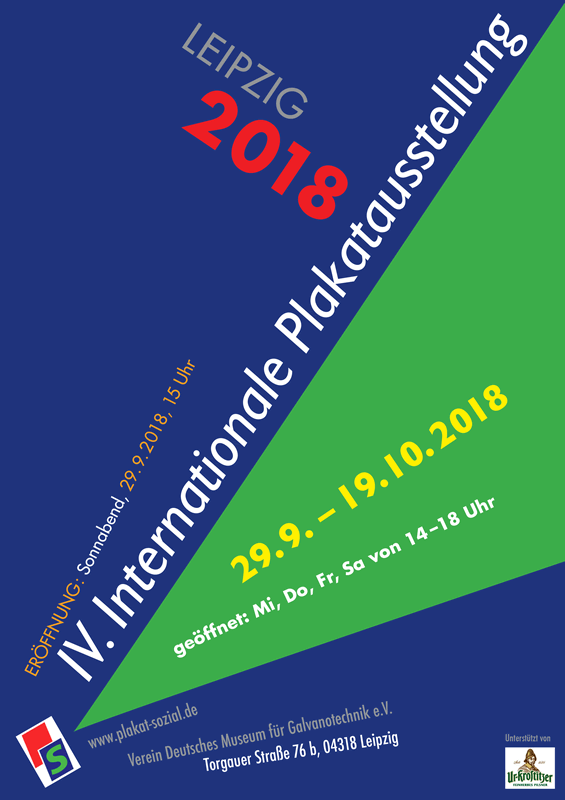 PLAKATE | POSTERS
Last update 25 Jun 2018:
86 artists, 606 posters